Pin It Now!
I wanted to share a few random photos from the last week. Enjoy :)
This is what happens when Gene and Mama go to WalMart. We try on silly hats that are much too large for our heads. :) Gene thought wearing the hat was the funniest thing. Each time it covered his eyes he'd lean way back so he could see me and laugh.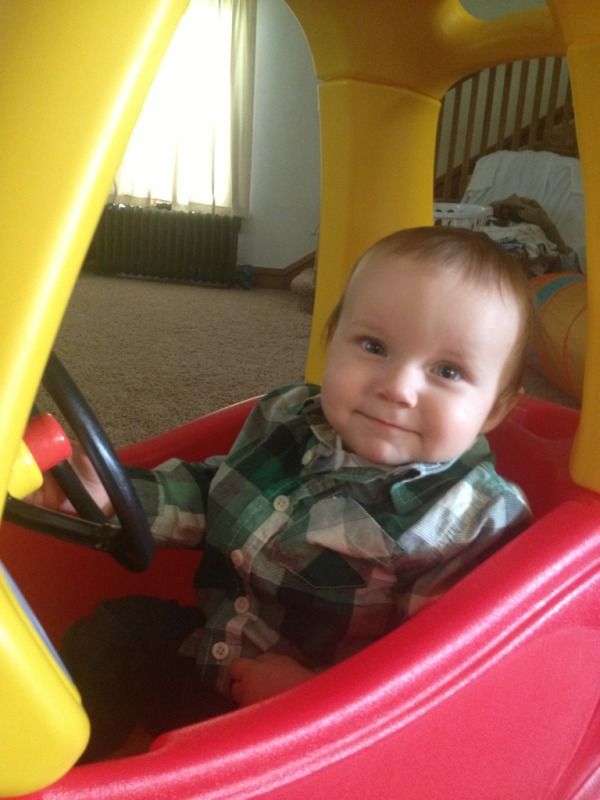 For a few days we had Gene's birthday gift in the house. He enjoyed pushing it and being pushed around in it. He's the cutest little driver.
Gene had his first grilled cheese sandwich last week. He was quite excited about trying new food. He even happily gobbled up the peas!
Gene discovered a patch of sunlight on the floor the other day and decided it was the neatest thing. He played in it for a good ten minutes before moving on to something else. At one point he was laying on his belly, smacking the sunny spot. How is it he's so adorable???